Spirit Communication and Lost Soul Recovery
The Flying Horse Pub, Boughton Aulph, Near Ashford, Kent.
Some of my work as a medium has involved assisting lost souls in recovering or discovering their way to the afterlife. Occasionally these souls become trapped or lost and need gentle guidance to go peacefully to where they belong in the spiritual realms.
I have been requested many times to do this work, and also visited old buildings and ancient sites to ' tune' into the history and psychometry of people who would have lived there at one time.
The Flying horse pub in Boughton Aluph near Ashford is renowned for its spiritual activity as it is located on the pilgrims way, so a lot of history can be picked up there using mediumship and spiritual gifts.
When I was called to this pub the bar staff were being terrorised by things moving and strange happenings. I located the spirit of an elderly lady in the cellar who had died there very tragically by opening the cellar door by mistake and falling, breaking her neck and dying instantly! As her death had been so sudden her poor soul was 'stuck ' there.
I communicated with her , she was not very cooperative initially and was causing havoc banging on the beer barrels with quite threatening behaviour. I was sending her healing and prayers to calm her and my spirit guides were also giving guidance. I was then able to dispel her fears and get her to acknowledge that she had indeed died and no longer could stay on this earth plane. Her departed Mother and Sister came to her rescue collecting her and guiding her to pass over in a display of beautiful white light and glorious energy truly amazing!
I went back upstairs to the bar area to see a spirit male dressed as a highway man he was very friendly and looking for his wife who he said was in an upstairs bedroom. The landlady Audrey then took me upstairs to one of the guest bedrooms that they always had trouble in disturbances during the night and always freezing cold even when the heating was full on ! I did indeed locate that the highway mans wife had died in that room but she had passed over to the spirit realms. I was able to persuade her husband to also return and there his wife would be waiting for him.
Finally in Audrey's bedroom we had spirit communication with a man who said he was Nobby the Woodcutter and had lived quite near many many years ago he even gave us his old address! He was very friendly indeed with very warm energy but did like to return occasionally to see what was going on and meant no harm at all.
The Chequers Pub, Sevenoaks, Kent.
Another very interesting pub is The Chequers in Sevenoaks . I went there to do readings and also to give the psychometry and history of the past inhabitants who had lived there all very interesting spirits, from scullery maids to the Master of the house . I had a reporter following me around for a newspaper article (he was not too happy about this and seemed on edge and quite worried) . Also the owners of the pub and several customers. We went up to top floor which was very eery and really cold no one ventured up there.
I discovered the spirit of an old man who had died there. He had suffered with mental illness during his life on earth so consequently had been constantly locked in his bedroom as everyone was very afraid of him. he looked disturbing and only had one leg. I successfully performed a spirit rescue and he passed to the afterlife with no problem. As I was doing this we heard a thudding noise from the landing The reporter dropped his camera in fright and a young girl dropped her glass of wine! I had to smile at their nervousness as the thudding was only coming from the publicans dog who was scratching himself at an alarming rate!
So my next job was to give the poor 14 year old dog healing as he had a skin disorder and prescribe some Bach Flower Remedies to help him. So that was quite a night!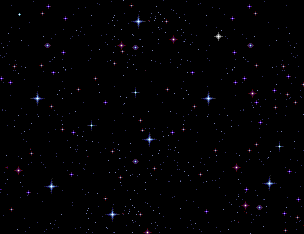 I discovered Susan and her healing ability when my Yorkshire Terrier William was attacked by another dog, causing severe damage to one of his eyes. Surgeons operated to try and save his eye, and the rest was left in the hands of God as to whether his sight would return to normal.
Susan came to my home and gave William Reiki and spiritual healing he loved it ! He was very excited when Susan returned for a second visit jumping up and placing his paws on Susan's shoulders and actually put his face and eye into her hands. He was asking for the healing amazing!
Susan also sent absent healing to William and he knew instinctively when this was happening he would sit bolt upright with a dreamy peaceful look on his face Then he would lie down and sleep soundly for about one hour .Susan sent the healing at various different times but William always knew when this was happening. His eye made a full recovery and he lived to the grand age of 16 years.
I also had Reiki and psychic healing treatments for myself and I was so impressed I trained with Susan to be a Reiki practitioner myself so I could help my own dogs and use the Reiki on myself. I can highly recommend Susan she is a very gifted healer , psychic, and teacher.
Sheila Hughes - Ashford 2002
I was very sceptically when I came to see Susan for healing but she had come highly recommended . I had been suffering with muscle aches and pains generally feeling unwell for about 18 months . My GP put it down to fibromyalgia .
Susan "tuned" in when she was giving me healing and was told I had Parkinsons (although she said she is not really allowed to make diagnosis as she is not a Dr) So she could only really suggest the diagnosis and urged me to get tests done. Eventually I went private and was immediately diagnosed with Parkinsons and then able to get the correct medication for this condition. I really cant say Thank you enough you are a very unique lady indeed.
Ron - Folkestone
I have known Susan for a number of years, and have always found her to be friendly, cheerful and a gifted psychic medium and healer with amazing accuracy in her readings.
As a teacher in her psychic development group, she is very down-to-earth and free with passing on knowledge of her many gifts, so that others can develop their own, often unrecognised abilities.
Colin - Maidstone - September 2012
I first went to see Susan 12 years ago when my marriage fell apart and she guided me back to happiness! During the last 12 years i have had many readings and also developed my own psychic ability with Susan which has opened my world to many interesting people and helped me become a stronger, wiser person! I am privileged to say that Susan has become a friend, she is an inspirational, kind, giving and funny person and i will continue to visit Susan for guidance when necessary.
Elise - Ashford - August 2012
Susan is spot-on and focuses straightaway on the big issues in your life. Her no nonsense frank approach is truly refreshing, she says it "how it is" but with compassion and kindness. Her accuracy on what was going on in my life was exactly so, and the rest that she saw is unfolding in front of me bit by bit. I highly recommend Susan to you.
Niall - Ashford - June 2012
I wanted to thank you Susan, for my email reading from you, it was fantastically written and so accurate that i still cannot believe that we haven't met! I will continue to use your services and have recommended you to all my friends, family and colleagues. Thank you so much.
Jane - Folkestone - May 2012
I have visited a lot of psychics over the years that have given me wishy washy information, but Susan has been spot on each and every time that i have seen her. Susan predicted that i would get a new job and that i would move house which i can thankfully say happened out of the blue 2 months later.
Sarah.W. - Dover - September 2012
A friend of mine recommended a visit to Susan for a reading and i was a bit sceptical before my visit. All i can say is "wow" Susan was incredibly accurate, my troubles have now vanished as she explained to me the reasons behind them and i now understand the problem is not actually my doing. I felt a massive sense of relief when i left. My Mum came through which was very reassuring for me. I left the reading on a massive high. I would recommend to anyone to see Susan.
Jasmine - Deal - June 2012
My experience with Susan was nothing short of amazing .I first met her at a psychic fayre many years ago. I had a reading which was very accurate and mind blowing!
Nine months later when Susan's predictions of my marriage breaking up came to fruition I was completely devastated. I could not cope and started drinking heavily to numb all my pain . This then led to the loss of my job . I remembered Susan and went to her for psychic guidance and healing treatments. She God bless her turned my life around again I got my life back on track stopped drinking and managed to find another job . She is kind, caring, honest and restored my emotional state to normality.
Paul - Ashford - 2004
I first saw Susan for a reading just before I started university in 2004. At the time, I was a 'home bird', choosing my university based on staying close to home without any intentions to move away from my family. The most memorable thing about my reading was when Susan clearly told me, she sees me living in Australia. On my recording, I questioned this as I had never been interested in visiting Australia for a holiday let alone living there! Susan was adamant I would be living in Australia. In 2008, after graduating from university I had the opportunity to travel to Australia. It was a sudden decision and out of character for me to be moving so far away from home. A shock to my parents as well! I treated it as a temporary 2 year experience, but after a year of living in Australia I couldn't imagine been anywhere else. My future is in Australia, just as Susan had seen. Then earlier this year, after having a baby girl, I really wanted another reading but due Susan's accuracy I really wanted another one from her. I requested a reading via email, sending a photo and details of what I wanted to know, and Susan replied promptly with yet another very accurate reading.
Marie Schweizer - October 2012
Dear Susan,
I am writing to say how immensely grateful I am to you for spending so much time with me on Monday and your kindness and lovely manner in which you 'broke the news to me' I will certainly call to come and see you again soon, once I have cleared a few things up a bit. Thank you so much again.
Phillip. April 2013
Dear Susan,
We wanted to thank you once again for such a lovely time spent with you Tuesday morning. We enjoyed our joint reading so much and you were so warm and welcoming to us. Sorry to have arrived late but thank you for the much appreciated coffee to warm us up and relax us. We enjoyed every minute of our visit and you are such a dear lady. Many thanks and our love and good wishes for the future.
Carol and Mel. April 2013
Great news your prediction was sooo right I have had a proposal from Jake. I am over the moon !! Jumping for joy .I will invite you to our wedding.Lol
THANK YOU A MILLION TIMES. :-)
Gina xxx - 14th February 2014
Dear Susan,
I have seen many healers and therapists in the past ten years trying to find an answer to my health issues. Your psychic insight was excellent. The healing meditation was by far the best I have ever experienced, quite amazing. You calmed, relaxed and soothed all my stress, fears and anxiety. Helping me to cope with life again , whilst activating my own bodies healing process. I am sleeping well now for the first time in months. I will continue with this many thanks
Kindest Regards
Angela Davies - Portsmouth .
March 2014
Healing meditation via Skype
Susan I cant thank you enough for your prompt response when I was in such a state about everything going wrong . You calmed me down and helped me so much you are an angel !
I will be using you over and over again.
Gina - Dec 2013
Honey your reading was awesome! I did not think you could get so much for me in an email reading. You described my partner exactly and our situation. This has helped me so much having this insight into what is going on with him it now all makes sense.
Thank you
Gina Boston - Sept 2013
Dear Susan,
Thank you so much for the email reading :-). It was truly delightful to read and has made me so much calmer and at peace with myself :-). I will certainly buy your services again. Feel free to use my comments as feedback where you like.
Many thanks love Mathew x
Mathew Philp 25.9.14
I'd like to thank you very much for the email reading, it helped me keep calm and rational, turns out as I thought and you confirmed I dont have any stones, so no more hospital tests to find out what's wrong, but there is little else I can do, I will, however, take your advice and go and buy the natural herbs you recommended
Mathew, its amazing that you can tell me what is wrong, yet the Dr's have never mentioned there could be a problem after gall bladder removal. Everything you told me gives me hope.
Thank you again Really! Gabrielle
Gabrielle Crabtree 24.10.14
TAHNIASHA
this lady is genius and real. highly highly recommend. just love her. very very accurate and lovable lady. worth it!!! already in love with her. love u dear susan
Sian Day
Susan has been giving me healing for dizziness and vertigo and I always feel better afterwards. She also told me that she thought it was my ear and not migraines as has been recently diagnosed. Just got back from the hospital and they think it IS my ear so waiting to get some more tests and I hope FINALLY I will get the right treatment. Susan was bang on!
Northern Mike
If you're looking for a gifted psychic then I couldn't recommend a better person to be in touch with. Had many a reading with Susan over the course of roughly 6-7 years now, which surprises me as originally I thought there was nothing in it!

Susan offers a fantastic service (..bearing in mind I always ask for last minute, super urgent you name it, readings!) and has always been spot on about pretty much everything. For sure she has helped myself through some, what I would call, challenging times and without her guidance or talents I guess I would have found things a little more difficult and certainly less clear.

Although not taken up myself due to locality, I know Susan offers a variety of services where I know others have enjoyed and learned from these sessions. Her knowledge of natural remedies and vitamins is second to none - I can personally vouch for that!

Would recommend Susan every time. 5 out of 5!
Glenn Evans
I have gone to many psychics over 40 years &Susan is certainly ONE of the good ones & a lot of the future predictions were spot on I will certainly be going to her again in the future.


Joanna Engel
Susan is a reliable confidante, who is a very gifted clairvoyant, she is able to offer honest & in-depth readings. She has been able to help guide me through several storms. I would highly recommend Susan as I have found her readings to be very accurate, which she delivers in a sensitive & caring manner.
John East Kent
I found Susan through a local advert back in July 2004 and went for a reading when a lady friend from my past had suddenly come back into my life.
Susan accurately identified within about three minutes why I had gone to her for a reading and I can remember being amazed.
Susan told me why this lady had got in touch with me again, and over the next few months Susan was proven to be absolutely right. There were many other events that Susan told me would happen and over the course of time they occurred.
I have been to see Susan many times over the years since my first reading and have always found her predictions accurate, even if at the time, I have thought that there is no way this or that is going to happen. Susan just gets it right each time and it would seem it is not a question of if something will happen but when.
Even if you are a sceptic regarding clairvoyance your mind will be changed for ever after a reading with Susan.
I have received absent Reiki healing a couple of times from Susan when I have been emotionally very upset and again I was amazed by the result. There is no doubt in my mind the gifts that this Lady has! !
In 2004/2005 I attended two of Susan Reiki courses and was attuned to Reiki levels I and II and have used Reiki myself over the years for self healing and healing friends and family.
If any one is thinking of attending Reiki courses I would s recommend contacting Susan.
Recently I have joined a psychic development course run by Susan it is very interesting and enjoyable.
Susan is one of the worlds loveliest people. From the first time you meet her she has you feeling at ease. She is a very good listener, very kind and
encouraging and just exceeds expectations, and has such a lovely way about her generally. With her positive approach to life you cannot help but feel uplifted after being in her company for a short time.
So if your looking for a reading, need some healing or wish to be attuned to Reiki if you are intetrested in psychic development , you will not make a better choice than choosing Susan
John from East Kent
Steven Joseph
Susan is an excellent psychic and provides a number of brilliant services from readings to entertainment evenings to psychic workshop days to name but a few.
Tins Evams
I'v had a few readings off Susan and they have been spot on every time she has helped me and shown me the paths to take it feels like I'v known Susan all my life she caring honest and always helpful glad I came across her website as she's helped me in more ways then one thank you so much Susan xx
Vicky Harness
I met Susan a few years ago and she is a truly gifted clairvoyant!!she has helped me thru some situations in my life when I wasn't sure which way to turn. Her understanding and caring nature makes you feel at ease. I would highly recommended Susan to anyone out there looking for guidance thru life's troubles.
debbie allen
I first met susan 7 years ago when i was going through a world of hell. I had seen mediums before but never had anything been true to me. I arrived at susans house she asked me how she could help, i asked susan to tell me something about myself, well she did she told me everything to the current day all i can say is the hairs stood up all down my back, i've never experienced such accuracy in my life. I have readings now every 2 months and true to form she always spot on with whats happening in my life. I would never ever see another medium/clairvoyant now as susan just covers everything from healing to pets to developing yourself the lot god love you susan you have saved me more than once in desperate times and i love you to bits lovely lovely lady.
If anyone is reading this then take my word for it call susan she is a lady that will help you.
Sarah Witts
I have been seeing Susan for readings for the last 8 years, she is always honest and they have been accurate. I have had reiki treatment and used Bach remedies. Susan is very friendly and puts you at ease, I found it very easy to ask tricky questions. I would 100% recommend Susan.
sunilk krishnan
6 months ago
Thank you Susan for all ur efforts. You are not just an amazing Psychic but also a great friend. I have been able to solve many unseen problems which could have occured in the future due to your accurate predictions.
Kish T
I have known Susan since the beginning of this year. I went for a psychic reading. She was very good using clairvoyance and was very accurate about my situation. Giving me great insight into what lies ahead. She helped me with Reiki healing for my well being and emotional stress. I did the Reiki 1 course with her, she is a very good teacher. She is always there to support and guide me any time of the day and listens to my concerns and worries. Susan is very passionate about helping and guiding through her psychic ability. I can highly recommend her and can't thank her enough for her guidance and tuition. xxx
samantha thurgood
Susan is a gifted natural psychic clairvoyant medium. I've known her for many years and have had many readings which are accurate and reiki healing which is a experience worth having. Susan is a fantastic teacher( reiki master) , I have been attuned to reiki 1 & 2 which I use in my every day life and I am a member of her psychic development group where I am developing my mediumship, the group is very enjoyable, relaxing and a friendly atmosphere. You will get an authentic spiritual experience with Susan . Her readings are amazingly genuine , caring and she has a heart of gold. Susan is truly blessed to have these wonderful gifts to help people and I am truly blessed to know her and to have her as a mentor. Thank you sue for your guidance and support in my development and my readings . Xxx Samantha xxx
Cathy Chambers
I have known Susan for about 15 years now and am always amazed by her accuracy in readings; she has helped me get through some difficult times. I have also been going to Susan to develop my psychic skills (which I didn't know much about until I started working with Susan ). She has guided me and others through learning how to enhance our gifts. Susan is a skilled practitioner who is extremely gifted in all areas and I thoroughly recommend a visit to her or maybe more!
Jeremy Oiller
I first met Susan about 3 years ago and have had several readings which have been extremely accurate. If your looking for someone who is very gifted, and not just out for your money then you will not go wrong with Susan. I have also been developing my own psychic abilities through her Psychic development evenings which run once a month. Susan has given me great advice on some personal issues which she had predicted beforehand. There is no way on earth that Susan could have known about my problems but she was 100% correct and its very scary how good she is. There are a lot of people out there who give psychics and mediums a very bad name but Susan is an absolute Angel.
Carlo Celindano
Susan is a very friendly person, I contacted Susan in need of answers as I was going through challenging times in my life. I was pleased that she connected with me on some many levels, and instantly put my mind at rest on all of the readings I have had with her. I would recommend her to anyone as I have benefited from speaking to her. I will definitely have more readings with her in the future as she is a very gifted lady.
Brenda Kinsella
Inspiring! Thank you Susan
Ravi Jaiprakash
I recently had a healing and reading from Susan and I can confidently say she is a trustworthy Psychic with accuracy. Her healings works wonders and fast and I personally experienced it and relieved from a terrible shock which surprised everyone with an unbelievably positive results. She is the one you should go for without a doubt when looking for a genuine Psychic. Thank you loads Susan for the wonderful healing and reading.
Louise Mack
I have been to see Susan on many occasions and I have always found her to readings to be spot on.... I would definitely recommend her to anyone who needs advice or direction in life.
Chris Roper
I have just been attuned to Reiki level 1 which was a fantastic experience: Susan is a great teacher, warm and sensitive with a lovely sense of humour, and I consider myself to be very lucky to have done this course on a one-to-one basis☀, and I would recommend anyone thinking of doing a course in Reiki to get in touch with Susan.
I have known Susan for a number of years and she has always been so welcoming, friendly and genuine😀, whether it has been for an accurate psychic reading, a psychic evening or Reiki treatment.
I would highly recommend Susan not only for the Reiki treatment (which is wonderful) or for teaching Reiki, but also for her amazing psychic ability, and for being a really caring person.😊❤😊xxx
This is Indie my 17 and a half year old cat. This is 90 in cat years. She had been fitting . The vet offered scans and other expensive treatments but these would be highly invasive and traumatic. She was rapidly reaching the autumn of her years. I had booked a trip to Russia. I asked ten friends what to do while I was away. I got ten different bits of advice, including the final jab.
Susan offered her healing abilities while I was away and she felt that my old Indie would still be with us on my return and Susan would be part of her care team for healing and cuddles. I was amazed to return and find Indie still with us. She was so pleased to see me. Alas 7 days later it was her time. She circled her garden on the Wednesday, found her favourite sunny patch in her garden to doze, She came in that evening for a long cuddle and purr. The next day she she fought her last battle In the sunny patch.
Her life was over. I am sure Susan helped.to keep her alive and well until we spent our last loving days together. Nina
I have been going to see Susan for Reiki and Psychic readings for the last five years. In the past I have visited other clairvoyants but Susan is by far the most genuine and accurate, and always gives great advice. I have recommended her to many people and they have all been very pleased.
Lara - Ashford
I have been going to Susan's psychic development evenings for 11 months now and I have met a lot of interesting people, and together we learn a lot.
Justin - Ashford
Susan is always spot on with her readings. I have been going to her psychic development evenings and through her teachings and my practice, Susan has helped me on my psychic journey and I am now a practising medium.
Lucy - Ashford
Susan is brilliant, fascinating, and very endearing. I could listen to her stories and tales of her life all day long! Susan always listens is very trustworthy and is truly believable, and I would recommend that anyone should see her either for psychic development or for readings.
Ingrid- Ashford
Susan is a very professional and approachable medium and psychic, she tunes in very quickly and delivers accurate and compassionate readings.
Anne - Ashford
Hello Susan
I wanted to thank you for a good and accurate reading, the truth is I did wonder will an email reading actually work? and you have proved to me that yes it does!
It was waffle free straight to the point and all valid information, in the day and age of internet scams and so on, its good to know genuine people like yourself are still out there
Thank you x
and I send all my best wishes to you for your own health and happiness
yours sincerely
Gwen
Dear Susan,
I have! Thank you so much for your reading :) it was truly delightful to read and has made me feel so much calmer and at peace in myself :) I would certainly buy your services again! Feel free to use my comments as feedback where you like - many thanks,
Love,
Matthew x
I have been coming to Susan since 1998 . She is an amazing healer with no "ego" although she will not take full credit for this, she says she is only being used as a channel for the healing energy.She receives a lot of information from the spirit world which is very accurate indeed . I owe a lot to Susan . in 1999 I was wrongly diagnosed with epilepsy after passing out at my home . I felt this was not correct but I was put onto epilepsy medication which had horrendous side effects and my driving licence confiscated. I went for a healing treatment and Susan told me her guide who is a Dr in the spirit world confirmed that I did not have epilepsy .I then had to battle with my GP to get further tests which did indeed confirm I did not have epilepsy . It then took me a further nine months to get my licence back from the DVLA all due to red Tape! I thank you Susan had I not come to you I would still be suffering .
Betty Howland - Ashford
www.psychicsusan.co.uk ©opyright 2012



Email: info@psychicsusan.co.uk
Telephone, Text or WhatsApp my mobile 07931 802359 or call my landline 01233 633879